October 2, 2010: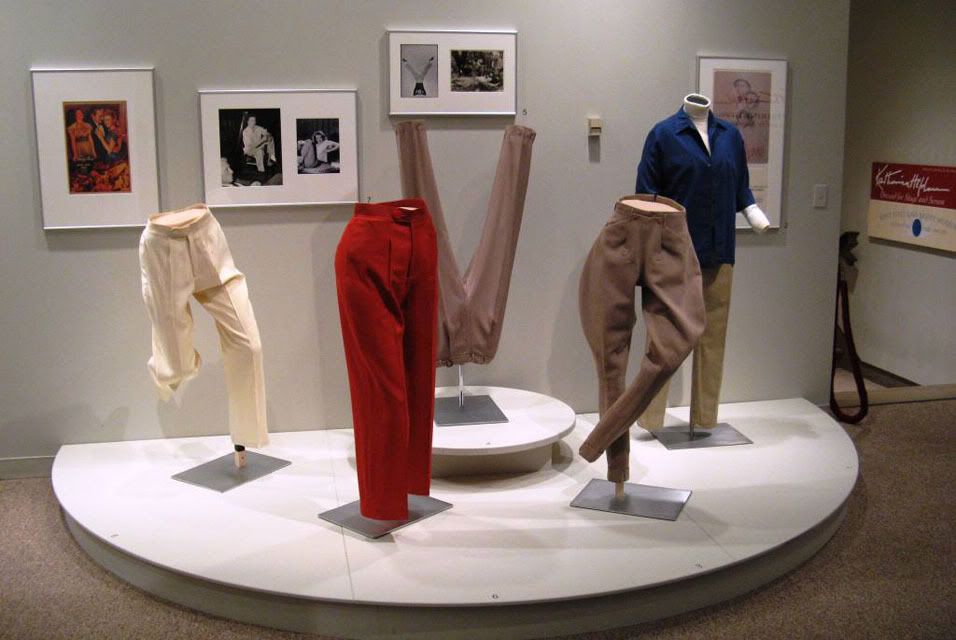 Katharine Hepburn: Dressed for Stage and Screen
Opens at Kent State University Museum - Ohio the museum has made a video from their exhibition which opened today.
The exhibition includes stage costumes from The Philadelphia Story, Coco and A Matter of Gravity. Films represented include The Little Minister, Adam's Rib, Guess Who's Coming to Dinner and On Golden Pond.

Do watch the video!

Have added a video page and updated the Costume page with the two videos from The Kent State University. Yeah!
July 27, 2010:
Reworked the Legal page as a new page is added with even more Links.

One of them is a blogger Melanie Lutz who celebrates Kate with her personal story.

Should you have a blog or a site which you would like to be added - please do e-mail me.
June 25, 2010: